Special interview~ Ms. Tassnim Meralli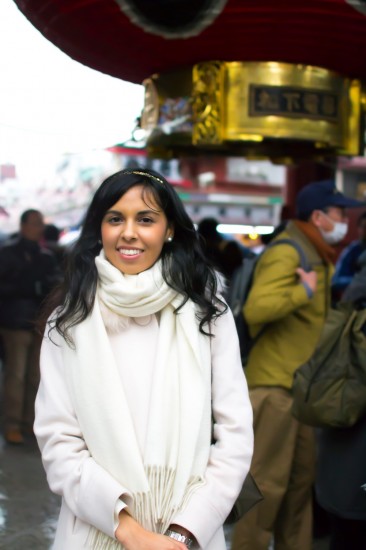 JIJA international committee has interviewed Ms. Tassnim who works in Japan as a French CPA.
There are 6 questions, which will give away, difference of Japan and France.
Enjoy your reading!
~Introduction~
My name is Tassnim Meralli, and I work for Ernst & Young ShinNihon as a senior auditor, within the French desk department. I am French and I was born and raised in Paris. I used to spend all my life there, except for a year of university in London. In July 2013, I was transferred from the Ernst & Young French office to the Japanese office, where I am mainly in charge of auditing Japanese subsidiaries of French companies.
~First question~
Why did you want to become a CPA?
My interest in the profession primarily derives from my family background as one of my relative is a CPA, which gave me the opportunity to know more about this profession at an early stage. I think that it is a very interesting profession. In my opinion, a CPA is the doctor of the company: he is here to ensure the company's financial health. In France, CPA is a well-recognized state profession with a specific code of ethics and can be a good career step for a career in accounting and finance but also in consulting. In addition, it is a very stable profession; even in times of crisis, there is work to do, so it is a safe job.
The first time I seriously thought about being a CPA was during my 3rd year of university. We had to choose an area of expertise, such as investment banking or other finance branches, CPA, law and asset management. This is when I really started to think about what I wanted to do and chose the CPA branch of studies in my university.
In order to become a CPA in France, there are three examinations to present. The first one can be presented at the end of the 3rd year of university (DCG) and the 2nd one at the end of the 5th year of university (DSCG or "Advanced Diploma in Accounting and Management"), with 7 subjects allocated over a week. Once we pass the DSCG, we start a three-year internship while working in an accounting firm and at the end of the internship, we can pass the 3rd examination (DEC), which comprises a 100-page thesis in accounting research and 2 written examinations (case study and knowledge check) on auditing and accounting skills. There are currently about 18,000 CPA in France.
~Second question~
Why did you decide to work in Japan?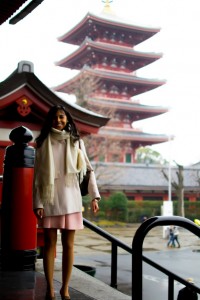 First, in France having an international experience is something recognized and rewarded. Mentors insist that we should have an international experience as part of our career. Many people go to New York, London or other international cities. I chose Japan because I have had a strong interest in Japanese culture since a long time and I have grown especially interested in Japanese architecture, literature and tea ceremonies. I also like Japanese mountains and Onsen. When I was 16 years old, I first came with my parents for a trip for 10 days in Kyoto, and I was really moved and fascinated by the temples and shrines. I really like Tetsugaku-no-michi (philosophers' path) and Ginkaku-ji and Arashiyama. So, after my trip to France, I decided I wanted to study in Japanese a little bit more. After I graduated from the London School of Economics, I went for two months at Waseda University to study Japanese in 2010. Then I thought of working in Japan, and applied to be transferred to the French desk of EY Japan. After passing examinations including Japanese language test, I could be transferred to the Japanese office.
~Third Question~
On what occasion have you felt difficulty working in japan?
In the first few months, I think the main difficulty had been the language, especially listening to the financial news and reading Kanjis, but I think it's a very beautiful and interesting language, so it's very nice to study. When I first came here, although I had studied Japanese, I was not really familiar with accounting and business vocabulary, including keigo. I remembered, on my first day at client site one colleague gave me a folder and said, 'this is shisan' I had no idea what that meant. So I had to study a lot during free time to catch up. Communicating in Japanese with clients was also kind of difficult at first. In consequence, I pursued studies until I could be more confident to perform my work in Japanese smoothly.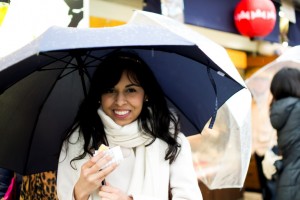 Another of difficulty I had was the compliance with the regulations in Japan which are very different from the ones in France. So there are a lot of things I don't know, and I am a bit lost sometimes. But those times, my Japanese CPA colleagues really help me. I remember I worked with one younger colleague for an IPO project, and he really helped me a lot in day-to-day daily work. I am very grateful.
~Forth Question~
What are the differences between the characteristics of the Japanese working environment and those of the French one?
Basically, the CPA profession is the same regulated profession in Japan and in France. In addition, as a global company, we apply the same audit methodology in Japan and in France. However, in day-to-day business, there are some differences between Japan and France practices.
For example, regarding the communication with clients, people here prefer talking face to face rather than proceeding by email or phone. So we take the time to talk with clients about different issues and I feel it is a very candid and open communication. In France, many clients prefer communicating by email, so the communication with clients is a bit different. For most projects, there are no social gathering events with clients and audit teams, and only partners have lunch with clients.
Another difference relates to the way we perform our work in Japan. I feel a very strong sense of solidarity within the teams, as everyone is helping one another. And I think the French business culture is more individualistic. If you have finished your own work for the day, you can go back home, regardless of other people's work progress. So it's a bit different, and I think it's very nice to work in Japan and feel this sense of solidarity.
On the other hand, French people have a tendency to focus on results and efficiency, as a result, working hours are more flexible than in Japan, where significant attention is given to the amount of efforts and long working hours.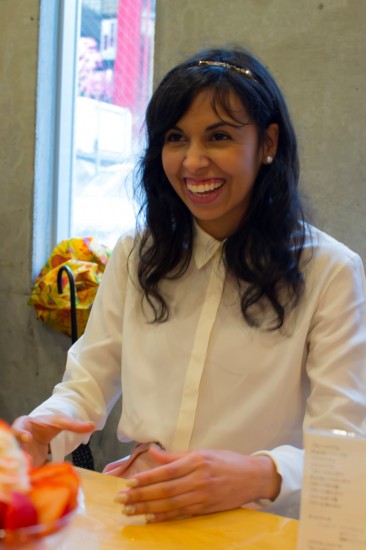 ~Fifth Question~
What are your professional plans for the future?
I think having an international background and speaking different languages is very interesting, and I want to leverage this experience in the future by working for international clients from different countries. I wish to perform work in which I can use Japanese language and French language, if possible, by helping Japanese companies implemented in France or French companies implemented in Japan, or solving international cases.
~Last Question~
Please give a message to young CPA in japan.
It was a pleasure to meet the members of the young CPA association.
I believe that thanks to globalization our world is getting smaller and smaller and I strongly encourage all of you, while young, to seize this opportunity to get international experience. I wish all of you the best of luck in your professional endeavors.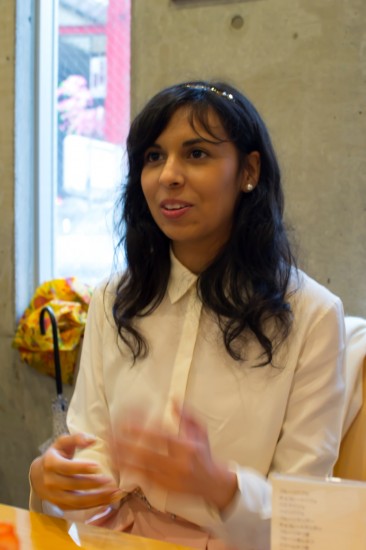 一覧へ